Mechaniky použitelné v městském larpu 1
Autor: Jan Eridor Volný
Cílem tohoto článku je představit některé mechaniky využívané v městských larpech, popsat je a uvést příklady jejich využití v konkrétních larpech nebo v teoretických příkladech. Mechaniky zde uvedené nemusí být nutně specifické jen pro městské larpy, ale jejich popis zde je vždy uváděn s ohledem na prostředí, ve kterém jsou využívány – ve městě. Toto je první díl článku, který se zabývá dvěma mechanikami specifickými právě pro městské larpy. Další díly se budou zabývat zbraněmi v městských larpech a mechanikami, které jsou v městských larpech často využívané, ale mohou se bez problémů vyskytnout i jinde.
Sdílet:
---
Využívání mobilních telefonů
Ačkoli mobilní telefon není mechanikou sám o sobě, umožňuje použití značného množství mechanik, které by jinak nebyly možné nebo aplikovatelné obtížněji. Ve většině městských larpů je mobilní telefon nutný pro efektivní komunikaci s hráči a koordinaci celé hry. V rámci mobilní komunikace je možné uvažovat (mimo jiné) následující využití:
Prostá komunikace mezi hráči.
Od koordinace skupinky hráčů mezi sebou např. tak, jak to probíhalo mezi agenty na larpu Matrix 2010, kdy měli agenti nastavené volání zdarma a fungovali prakticky nepřetržitě v komunikaci mezi sebou, až po domlouvání schůzek nebo obchodů mezi jednotlivými postavami. V každém případě se jedná o rychlou a efektivní komunikaci, která dává značnou, minimálně časovou, výhodu.
Předávání informací mezi hráči a organizátory.
Komunikace s CP, která jsou hrána organizátory (virtuální sekretářka na Death Note larpu, Architekt v Matrix larpu, informátor), předávání vjemů, myšlenek nebo snů (jasnovidectví nebo komunikace mrtvých s nekroskopem v Nekroskop larpu), ale například i zadávání nových questů.
Nástroj pro používání herních dovedností.
V Matrix larpu bylo možné použít dovednost "sledování kódu", která probíhala tak, že byl konkrétní hráč na základě telefonátu povinen uvést místo, kde se právě nachází. Mezi další možnosti patří telepatie, která v larpu Arkánum fungovala tak, že bylo možné napsat dotyčnému sms zprávu, ačkoli mobilní telefony ve hře jinak nebyly reálně použitelné. Dále informovanost, kdy postava znalá místních poměrů může zjišťovat od organizátora různé informace, a další.
---
Mobilní telefon už ale dávno není jen nástrojem pro komunikaci. V současné době už není problémem vytvořit v larpu skupinky, kde vždy alespoň jeden hráč vlastní smartphone, což otevírá řadu dalších možností. Velká část z nich ještě nebyla využita nebo je využívána velice málo, nicméně některé zajímavé jsou:
Google Latitude. Aplikace od Googlu, která umožňuje sledovat aktuální polohu všech připojených hráčů. Je velice snadné představit si larp ve stylu Matrixu, kde mají agenti absolutní přehled o aktuální pozici hackerů.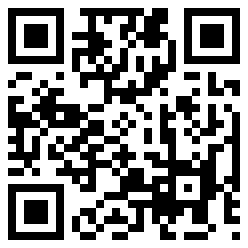 QR kódy. Velice jednoduché kódy, které lze dešifrovat telefonem a do kterých lze skrýt prakticky libovolnou informaci. Vynikající a stylové zpestření jakéhokoli larpu v moderním settingu.
Augmented reality. Existují programy, které při namíření čočky fotoaparátu telefonu nějakým směrem zobrazí např., kde se nachází restaurace, obchody atp. Pokud je v organizačním týmu programátor (nebo je týmu dostupný), je možné, aby napsal program, který by stejným způsobem zobrazoval např. místa se zvýšenou magickou aktivitou, místa, kde je vhodné vstoupit do Šera (při settingu Noční hlídky), a další. Velice vhodné pro larpy, ve kterých je nějakým způsobem zapojeno nadpřirozeno.
Instatní přístup na internet. Kromě toho, že umožňuje používání lokátorů jako Google Latitude nebo aplikací typu Augmented reality, je možné díky němu zjišťovat informace z webových stránek vytvořených přímo pro hru a konkrétní herní skupiny. Umožňuje také vyhledávat konkrétní informace a postavit tak některé zápletky na reálných událostech a faktech.
Fotoaparát a kamera. Díky mobilním telefonům mají hráči nepřetržitě dostupné i tyto věci. Je tak možné nafotit si důležitá místa nebo informace; stejným způsobem se ale dají získávat i kompromitující materiály o konkrétních postavách a pak je jimi vydírat, ve hře je zpeněžit nebo je použít jako důkaz při vyšetřování.
Využití mobilních telefonů v larpech s sebou nicméně nese minimálně jedno úskalí – výdrž. Zejména aplikace, které využívají internet, jsou zpravidla náročné na baterie. Hra s tím tedy musí počítat a nevyužívat takto náročné činnosti naplno; jinými slovy, hra nesmí celá stát na mobilních telefonech, jinak jí hrozí kolaps kvůli nedostatku energie. Je dobré si předem vyzkoušet několik různých telefonů a udělat si přesnější představu o průměrné výdrži při požadované náročnosti konkrétní hry.
Práce s nehrajícími lidmi
Věc, která je specifickým problémem (ale i výhodou) městských larpů. Je nutné vždy počítat s tím, že se hráči budou potkávat s civilisty, které budou muset patřičně začlenit do svého vnímání hry. To je zpravidla nastaveno jejím settingem. Zde je uvedeno několik možných způsobů, jak civilisty ve hře (ne)využít:
Naprosté vyčlenění.
Vhodná metoda pro fantasy larpy typu Svět zlodějů. Přítomnost nehrajících lidí není v larpu žádoucí a hráči je jednoduše ignorují. Tato metoda je ale aplikovatelná pouze v případě, že je civilistů v herní oblasti jen málo a/nebo hra probíhá pouze v noci (obojí splňoval právě Svět zlodějů). Centrum města tak zpravidla nepřipadá v úvahu, v okrajových částech je ale nutné brát v potaz tmou zhoršenou viditelnost. Zmíněný Svět zlodějů probíhal v historickém centru Znojma, které bylo dobře osvětlené, ale město samo bylo dost malé na to, aby v něm nebyl rušný noční život, který by hru narušoval, což vytvářelo ideální kombinaci pro tento typ larpu. V případě takového larpu jsou z herního hlediska hráči jediní lidé (resp. bytosti), kteří se v herním území vyskytují.
Přehlížení.
Nehrající lidé se sice v herní oblasti vyskytují, ale pro hru nejsou žádným způsobem podstatní ani ji svou přítomností nijak nenarušují. Tímto způsobem se odehrává většina larpů zasazených do moderního settingu. Civilisté nejsou nijak využíváni, ale vzhledem k modernímu settingu ve hře jednoduše existují. Takto fungovala například detektivka Death Note.
Plné začlenění.
Vyskytlo se například v pardubických Matrix larpech, kdy se hackeři připojovali do světa, v němž civilisté vlastně nevědomky hráli lidi připojené do Matrixu, což mělo výborný efekt na dokreslení atmosféry a kulis celé hry. Navíc pro agenty existovala možnost "reinkarnovat se" do některého z civilistů při desetivteřinovém pobytu v jeho přítomnosti. Hra tak částečně podbízí hráče k tomu, aby civilisty začleňovali do hry a místo prosté ignorance na ně nějakým způsobem reagovali.
---
Publikováno 29. 10. 2011
Diskuze